TO
Bender Place

Tip of the Day



Language translations for this site available:
Para visiˇn este sitio en espa˝ol
Pour regarder cet emplacement en franšais
Diesen Aufstellungsort auf Deutsch ansehen
Per osservare questo luogo in italiano
This portal will give you access to our various sites:
Continental Advisors Financial & Insurance Services
Personal Pages

A little about us
Fun Stuff

Free original graphics, screen savers, sig/tag blanks, smilies, midi zips, etc.
Excellent Links

Resources for information on many topics
Patriotic Themes

Free original OE stationery and other graphics
God Bless America

Memorial to September 11, 2001
Let Freedom Ring

Founding principles of America
All Creatures Great and Small

For those who care about animals
Diana's Outlook Express Stationery Site
For the Napa font used on this site, download here.
God Bless America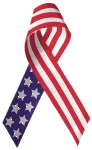 Remember the Blood of Heroes
A must-see web site.

We plan to keep adding to these pages so please come back and visit again soon.

GMT
Last updated 01/02/2009

Looks best when viewed in 800 x 600 monitor setting.


This domain is subscribed from A+ Hosting